As cliché as it sounds, I really cannot believe how quickly the time has flown since I've been here in Córdoba for this exchange program. I've already learned so SO much about Argentine culture, history, and people and my Spanish has majorly improved. I can't wait to see what lies ahead as I take a moment to reflect on the past few months' happenings. Although I hardly even realize the extent to which I've developed as an educator and as a person when considering each day individually, I'm beginning to really grasp this profound transformation in retrospect.
Looking Behind
Here's a quick recap of the major events that have happened so far:
Exploring the sierras of Córdoba, namely Villa General Belgrano, Carlos Paz and Cerro del Cóndor.  
Visited Buenos Aires for Easter weekend and got to see my porteña friends once again, enjoying the best asado I've ever had and seeing the beautiful and historic sites of the city (along with experiencing a little…erm…mishap.)
Made COUNTLESS new friends from school and through other acquaintances. Let me tell you, Argentines KNOW what friendship is.
Celebrated my birthday here—I made up for last year's bummer birthday with an unforgettable day with my friends here. 
Joined the chorus of the Facultad de Lenguas and performed a few concerts.
Learned how to speak "argentine" (post to come on that topic), including all the linguistic nuances you can imagine. I'm talking vocabulary, sayings, intonation, accent, the voseo, you name it.
Learned how to "cebar" or prepare the national beverage, mate. Not to mention the other "national beverage", Fernet con Coca. 
Completed four classes toward my Master's degree—only two remain!
Enjoyed world-class wine, biked around the countryside and relaxed in hot springs in the absolutely gorgeous city of Mendoza (where I WILL be retiring—just you wait.).
Started the official training program for the Buenos Aires marathon.
Started learning Swedish: Let's just say, a trip to the homeland is in order.
Tried TONS of new food, namely empanadas, pizza (believe me, it's a lot different), alfajores, dulce de leche, lomito, locro, asado, choripán, criollos, pasta, etc.
Choripan!
Looking Ahead
MUCH more travel—Salta, Jujuy, the Iguazú Falls and Bariloche are all adventures slated for the near future!
Celebrations—I have many friends who will be having their birthday parties here soon!
More mate. (This is a given.)
Buenos Aires Marathon—may the force be with me.
Finishing my degree—and then maybe having a mini freak-out about adulting for real once I get back (getting a job, finding a place and finally putting my old car to rest as I look for a new one.)
I'm Going Through Changes
As I mentioned earlier, I've been going through a lot of changes since I've been here. I'm forming who I am as a person on a deeper level, one of the beauties of studying abroad. I've become so much stronger and flexible, and I've come to value the things that matter most in life. Not only that, but I feel my Spanish has greatly improved. I speak so much more fluidly and incorporate Argentinian lexicon and my everyday speech.
I've already begun to anticipate the reverse culture shock, when I am hit with the reality that I can't speak to my students with the Argentine variations because they will be tested differently. But that won't stop me from being that crazy Spanish teacher who drinks mate at her desk. Or when my friends and family back track in shock when I instinctively reach in for a cheek brush "kiss" as I greet them.
Apart from my linguistic growth, I've also changed in regards to my inner persona. Travel truly does provide a wealth of life lessons, such as how to be independent, flexible and open, among other qualities. Living in my own apartment and budgeting accordingly has helped me become more independent (more-so than before). I've become more flexible in the way I communicate and in the way I approach making plans I tolerate much more when others are late and I am actually often late myself. I also now make very loose plans, and if they fall through, "no pasa nada". I've learned to also be more open to other cultures and ideas.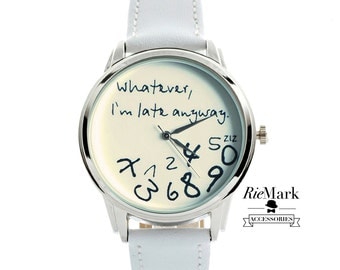 This explains my life rn.
I've also learned to value the little things, and appreciate the availability and quality of products back in the states. You'd be exceedingly hard-pressed to find a quality pair of shoes or article of clothing here for a decent price. You begin to miss things like paper towels that actually absorb and don't fall apart, sponges that are foamy, plastic bags in packs larger than 10, the seemingly insignificant things like that. Conversely, it's opened my eyes to the amount of waste we produce back in the U.S. We really do throw away SO MUCH because there's always more and at a good price to boot. I've learned to conserve goods here, re-using plastic bags and bottles, finding other ways to dry surfaces and clean, making sure I put leftovers to good use, turning off the lights when I leave the room.
A lot of people ask me if I miss the U.S. That's really a complicated question. Of course there's a part of me that misses the U.S. because it's my home country and it's a huge part of me. There's no doubting that. However, I don't want to dwell on the feelings of yearning because it won't do me any good. I want to enjoy the time I have here while I am here. Time flies and I don't want to miss a single moment of this once-in-a-lifetime opportunity yearning for home. After all, I have my whole life to spend there—until I retire and move to Córdoba of course. 😉
I will say though, that I DO miss Wegmans. I'll leave it at that.
Question and Answer Sesh
All righty, here are some questions I've been asked about Argentina and my experiences so far!
How can I visit Argentina on a budget?
In my personal experience, there are certain things that are cheaper here compared to the U.S. and other things that are much more expensive. If you plan accordingly, travel to Argentina can be quite affordable! The flights to South America tend to be a bit pricey, more than Europe, and that's the most expensive part. I went to STATravel.com and they have discounts for students and teachers, as well as travelers under the age of 26. I saved over a grand booking though them!!
The exchange rate is VERY favorable if you exchange U.S. dollars "in blue" rather than through the banks or anything official. The official rate is around a puny 8 pesos per dollar, where in blue it's almost 13 pesos to the dollar. Bring cash to change with someone trusted and you will not regret it because your money will go MUCH farther!
Things that are expensive here: makeup (my favorite brand was 3x the price!!), shoes, clothes, certain grocery items, cars (but you shouldn't have to worry about that). Buenos Aires is very inflated, and I hear the south of Argentina is as well. Córdoba and Mendoza are average and the north is a more budget-friendly destination.
It is definitely possible to live on a budget here, and if you plan on staying for an extended period for study, residencias are very cheap to live in. The resemble dorms in the U.S. but are obviously off campus because that's not a thing in like…any other country. They run from 100-300 USD per month…much more agreeable than the 800/month for room and board back in the states, eh?
2. What are the popular TV shows?
Many of the Argentines I've spoken don't ever really watch TV. If they do, many times it's dubbed or subtitled versions of our shows. Flipping through the channels in my apartment, I can even notice this, which channels like Discovery, History, TLC, Nickelodeon, Cartoon Network, The Food Channel, MTV, etc. I've watched the Spanish versions of some of my faves, like "What Not to Wear", which in Spanish is "¡No te lo pongas!" which literally translates as "Don't put it on!". Heck, there's even Adventure Time, Cupcake Wars, Hell's Kitchen, Storage Wars, all those types of shows.
Shows that are unique to Argentina are Violetta, a program about a preteen who moves back to Buenos Aires after spending time in Europe. I personally haven't seen it but I saw this girl's face plastered on teeny-bopper products and wondered what all the hullaballoo was about (Sorry…my old is coming out.).
One show they really love is the Simpsons!! This beloved family has even made its niche as the Pritty Lemon logo, a popular soda drink here.
There's also a game show that's pretty popular, called Justo a Tiempo, where players complete little games within a certain amount of time to win prizes. The earlier they complete the task, the more time they have to gather up as many prizes as possible and run through a door—before it closes!
But in terms of television, Argentines WILL all gather around to watch a heated game of fútbol, and you can hear the whoops and shouts all around the city when a goal is made!!
Along with a mix of gossip shows, new programs, sports interviews, bad versions of "Dancing with the Stars" and your average telenovelas, these are the programs I've noticed that make up television here.
3. How are the greetings?
For friends and acquaintances, a cheek kiss (only one cheek, versus the two in Spain.) is routine. Now, this kiss isn't really a kiss, but rather a brushing of cheeks and a smooch sound.
If guys don't know each other, they'll greet with a "bro shake" as I like to call. We all know what those are. In all other cases, regardless of gender, it's a kiss.
4. What meal is the most important of the day?
Definitely not breakfast, that's for certain. I would have to say that lunch is the biggest meal and it's usually when friends go on their lunch break and dine together but dinner can also be a great time for people to meet up. In my experience, lunch is the most important since it needs to hold everyone over for quite a while. Unlike Spain, not as many places close for siesta and family doesn't drop everything to eat together. With the exception of a Sunday asado of course!!
Here's the breakdown:
Breakfast: medialunas (croissants), breakfast cookies, facturas (pastries), fruit, yogurt, coffee or mate. Eaten around 7-9am, depending on one's work schedule.
Lunch: Any Argentine lunch food you can think of. There is usually a salad and/or bread included, with a little dessert sometimes. Eaten any time around 12-2.
Merienda: This is their snack that falls anwhere between the lunch and dinner hour. It typically consists of a licuado (smoothie) and a tostado (ham and cheese sandwich) or facturas and a café. Many times the café is swapped out for some mate (mah-tay) with friends. Merienda is essential to basically not die of starvation between lunch and dinner.
Dinner: Once again, typical Argentine cuisine is eat here. Dinner is enjoyed anywhere between 10pm-midnight. 9am if you're feeling rebellious.  
Do I follow this schedule? It did at the beginning, but it just didn't make sense for me given my "old person" ways of going to bed early. Dinner at 10pm? Nah, I have a date with my pillow and my dreams.
I hope that answered your questions, and if anyone ever has other ones I would be more than happy to answer them! As a teacher, I love sharing knowledge with others!:)
In Closing…
I really cannot express enough how grateful I am to have had the opportunity to travel to this amazingly intricate South American country for the purposes of study and career. The takeaways from this experience have already been too numerous to count and I feel prepared, invigorated and excited to bring all of it into my classroom! Every time I think about getting my own classroom with my own students, I find myself eager and energized, ready to get out there in the field. I see many more adventures on the horizon, in and out of my own country. At 23, there has already been so much I've been through that has caused me to develop as a person and I am thrilled to encounter what lies ahead. To start my career, become an aunt, travel the world, run more races, get a home, get married and start a family, adopt a pet (or two), meet new people, learn new lessons, and most of all, grow.
The sun is only just now beginning to rise.